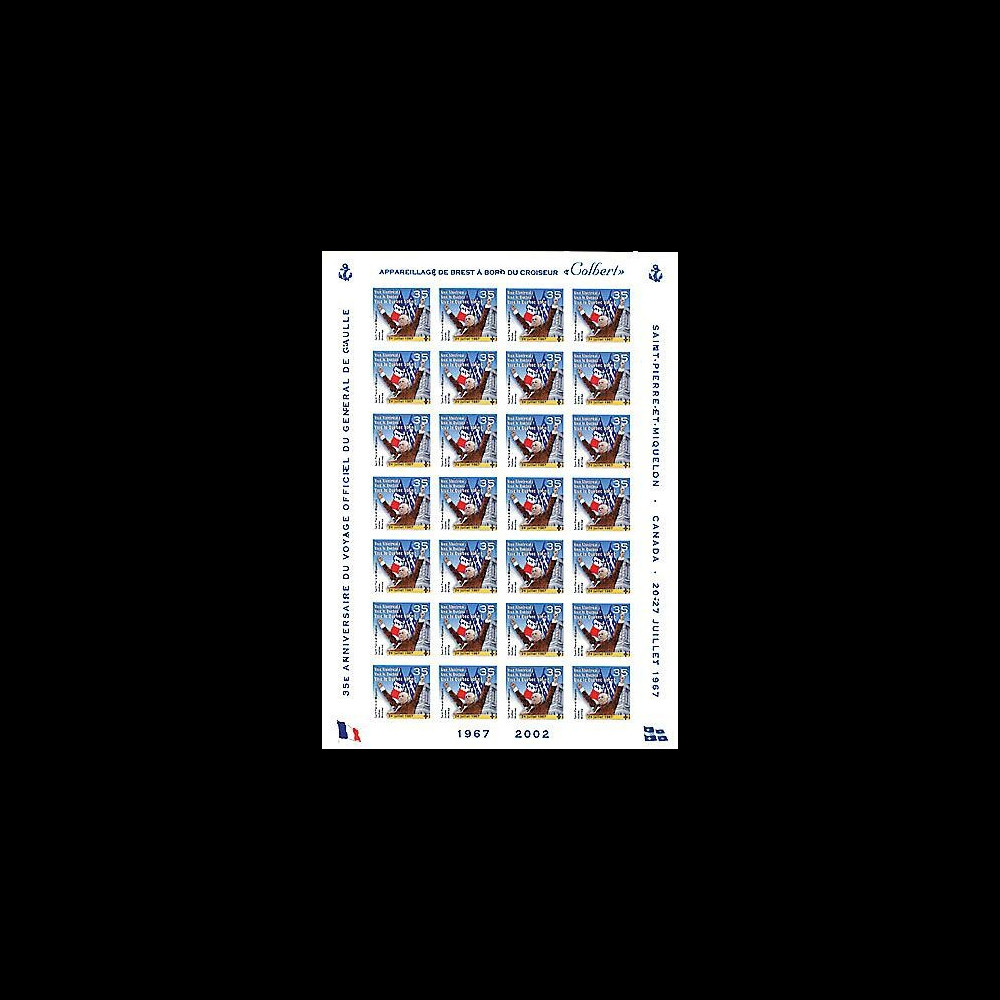  
DG02qc-1FND : 2002 - Vignette de Gaulle - Long life to Quebec free!
N°DG02qc-1FND: Booklet of 28 gummed and non-perforated vignettes commemorating the 35 years of the speech of the General de Gaulle in Montreal on 24 July 1967 : «Long life to Montreal! Long life to Quebec! Long life to Quebec free!»
24 juillet 1967 : Le Président français, accompagné du Premier Ministre du Québec Daniel Johnson, s'était rendu par le «Chemin du Roy» de Québec à Montréal. Tout au long de ce trajet, il avait reçu de la population un accueil enthousiaste rappelant celui de la Libération. Reçu à l'Hôtel de Ville par le Maire de Montréal, M. Drapeau, il s'était adressé à la foule, massée sur la place, dans une allocution improvisée : «Je vais vous confier un secret que vous ne répéterez pas. Ce soir ici, et tout au long de ma route, je me trouvais dans une athmosphère du même genre que celle de la Libération.» La foule hurlait de joie et le délire s'enflait encore quand de Gaulle conclut : «Vive Montréal! Vive le Québec! Vive le Québec libre!».

Ce discours provoqua une vive émotion à Ottawa. Le Conseil des ministres fédéral publia un communiqué le qualifiant d' «inacceptable». Dans ces conditions, le Général de Gaulle décida de ne pas se rendre à Ottawa et quitta directement Montréal pour Paris le 27 juillet. Le Gouvernement du Québec protesta vivement contre l'attitude du Gouvernement fédéral.
Data sheet
dateemission

24/07/2002