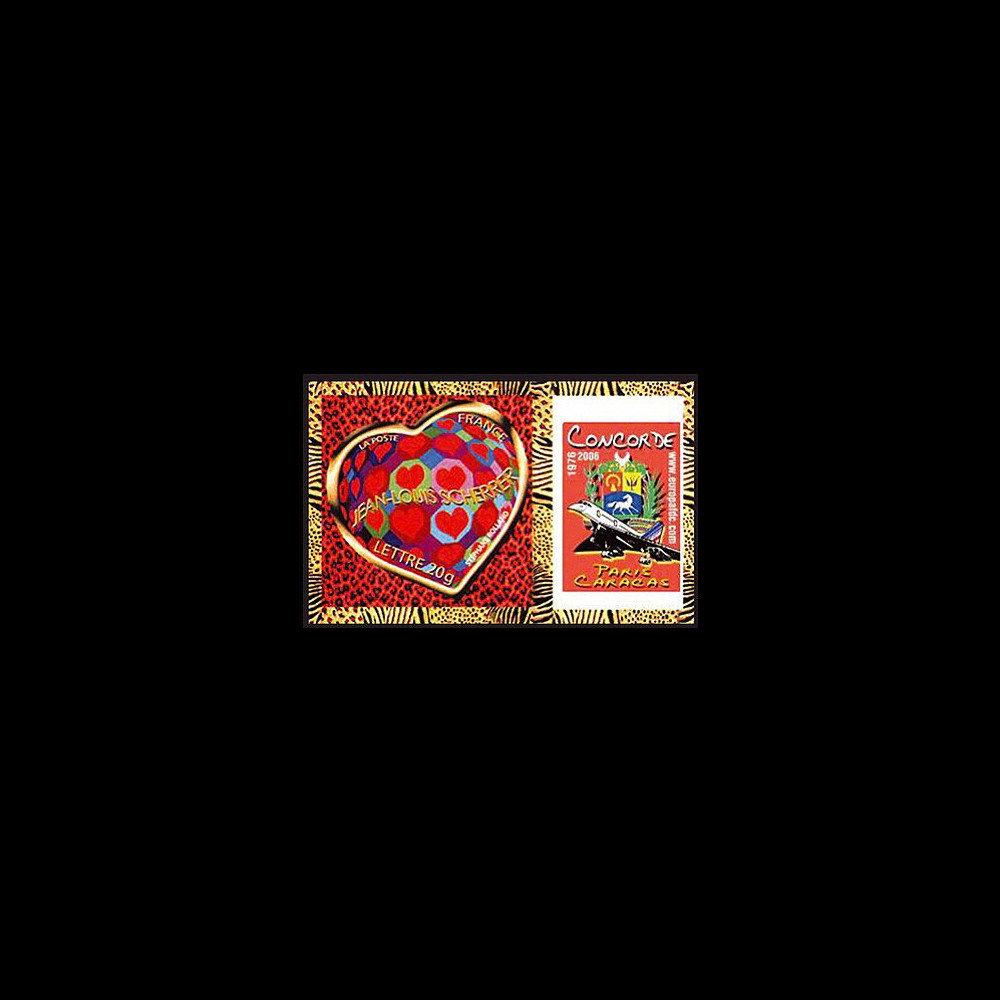  
CO-RET27N : 2006 Perso. PS France Heart Scherrer - Concorde Paris-Caracas
Derniers exemplaires en stock!

N°CO-RET27N : 1 value TVP (letter 20g) FRANCEpersonalized stamp  "Scherrer Heart" adhesive with vignette "Concorde Paris-Caracas 1976-206" in NEW. Issued for the "30th anniversary of the 1st flight Paris-Caracas and return of the Concorde (1976-2006)".

Collectors of "Marianne" and other "personalized stamps" don't miss this limited offer, the French postoffice has suppressed this type of "personalized stamps with adjacent vignette" from its catalog since the 29th of October 2007.
Data sheet
dateemission

10/04/2006