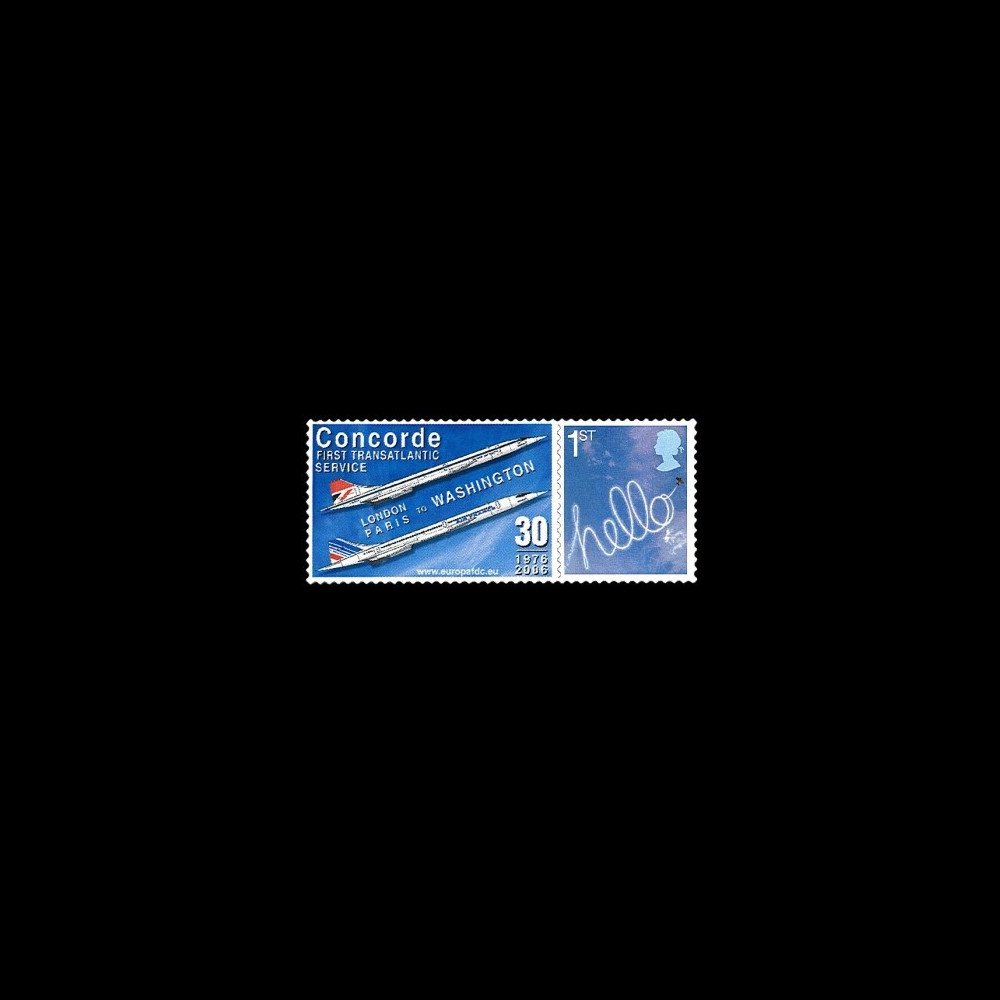  
CO-RET31N : 2006 Personalized stamp Concorde Paris / London-Washington (UK)
N°CO-RET31N: Emission of a British personalized stamp(UK) "Smilers
Flying High" for the 30th anniversary of the 1st transatlantic service Concorde "Paris/London-Washington" (24/05/1976-2006). 1 value UK in NEW.
24 mai 1976 : premières dessertes transatlantiques 'Paris-Washington' et 'Londres-Washington' pour Concorde

Il y a trente ans, le 24 mai 1976, les deux Concorde d'Air France (F-BVFA) et de British Airways (G-BOAA) se posaient simultanément sur deux pistes parallèles de Washington Dulles pour inaugurer l'ouverture de la ligne. C'est la première fois que des passagers 'supersoniques'commerciaux se posent sur le territoire américain, la PONYA (Port of New York Authority) ayant interdit tout atterrissage de Concorde à New York ou Newark.

Une émission franco-américano-britannique de quatre timbres-poste personnalisés tpp commémore le 30e anniversaire de ces vols inauguraux.
Data sheet
dateemission

24/05/2006