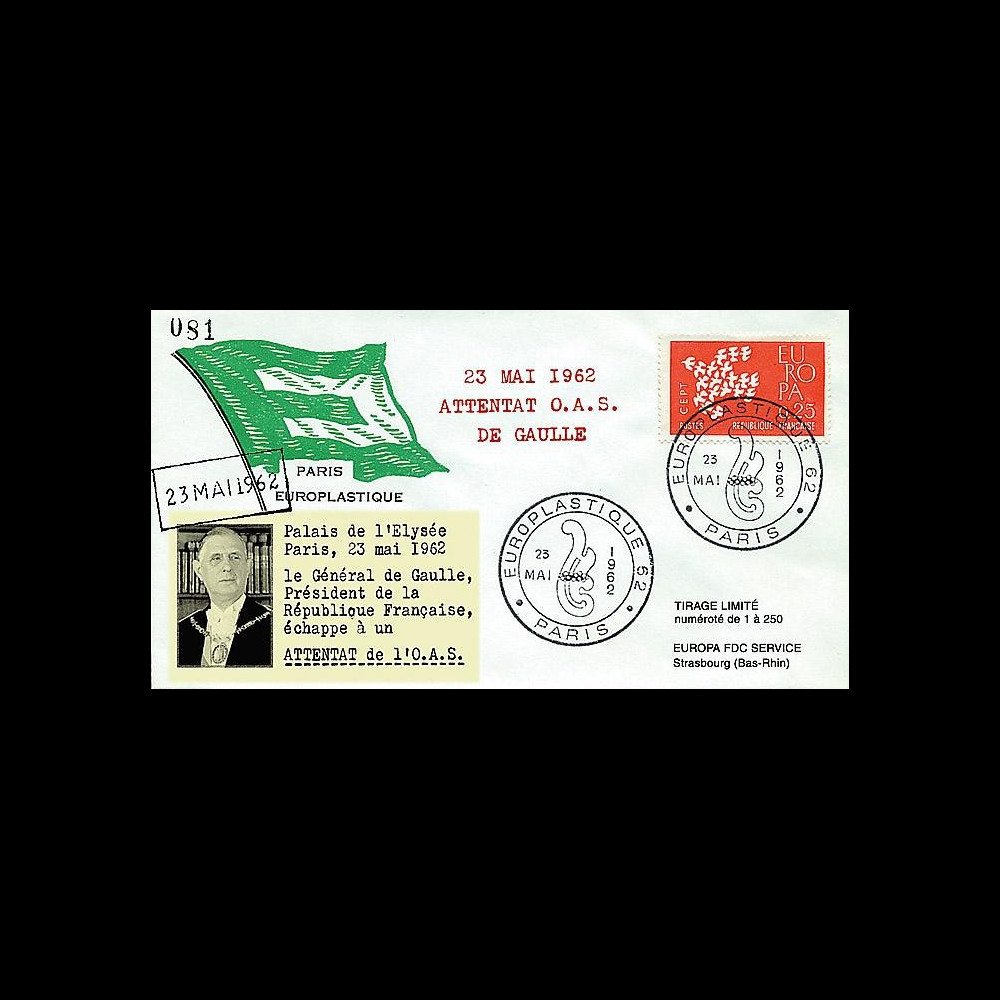  
FD27 : 1962 - the General de Gaulle escapes to an attack of the OAS
N°FD27: 45 years ago, de Gaulle escapes to an attack of the OAS FDC «the General escapes to an attack of the OAS»
Cancellation «Paris - Europlastic 62» 23.5.1962
+ special handstruck mark

Limited drawing, numbered from 1 to 250 Extremely rare ! 
En mai 1962, un commando «Delta» de l'O.A.S. était arrêté à Paris. Le 23 mai, un tireur d'élite posté en face de l'Elysée, dans l'atelier d'un peintre situé au 88 rue du Faubourg Saint-Honoré, devait abattre le Président sur le perron. Tentative doublée par l'envoi d'une roquette. Seul un incroyable hasard avait pu faire échouer l'opération «Chamois», considérée comme irrémédiable par les policiers. Le 23 mai 1962, nous réalisions une enveloppe pour l'exposition «Europlastique 62» de Paris. A l'annonce de la nouvelle tentative d'attentat contre le général de Gaulle, nous en avions surchargé 250 exemplaires, aujourd'hui très recherchés des collectionneurs.
Data sheet
dateemission

23/05/1962