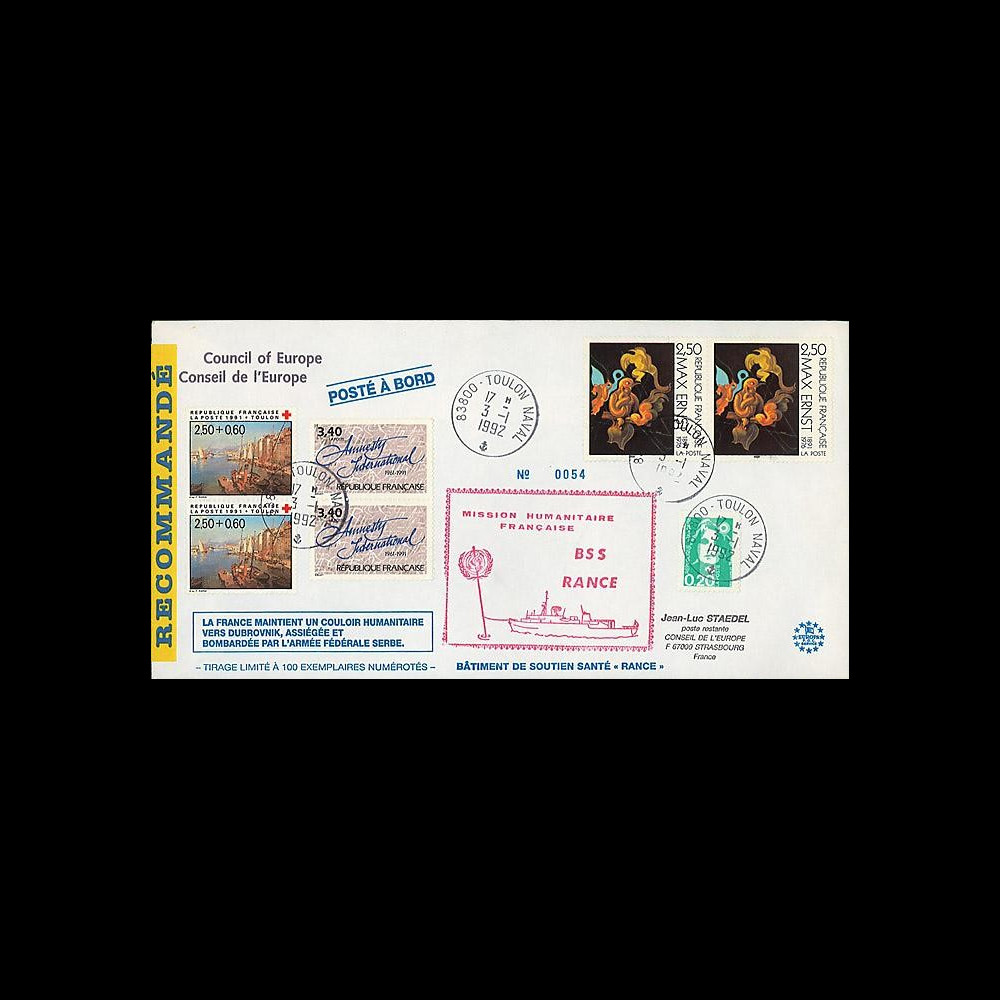  
BSS1R : 1992 - BSS Rance rescuing the population of Dubrovnik
N°BSS1R: REGISTERED envelope posted on board of the sostain building health BSS Rance «France maintains a humanitarian corridor towards Dubrovnik (Croatia), besieged and bombarded by the par Serbian federal army.
authentification postmark on board «French humanitarian mission BSS Rance»
+ cancellation tàd manual Toulon Naval 3.1.1992 on pairs "Red Cross", "Amnesty International", "Max Ernst" and 1 val. "Marianne".
+ mail connection «European Council».

Drawing N°1/100 - rare!
Data sheet
dateemission

03/01/1992