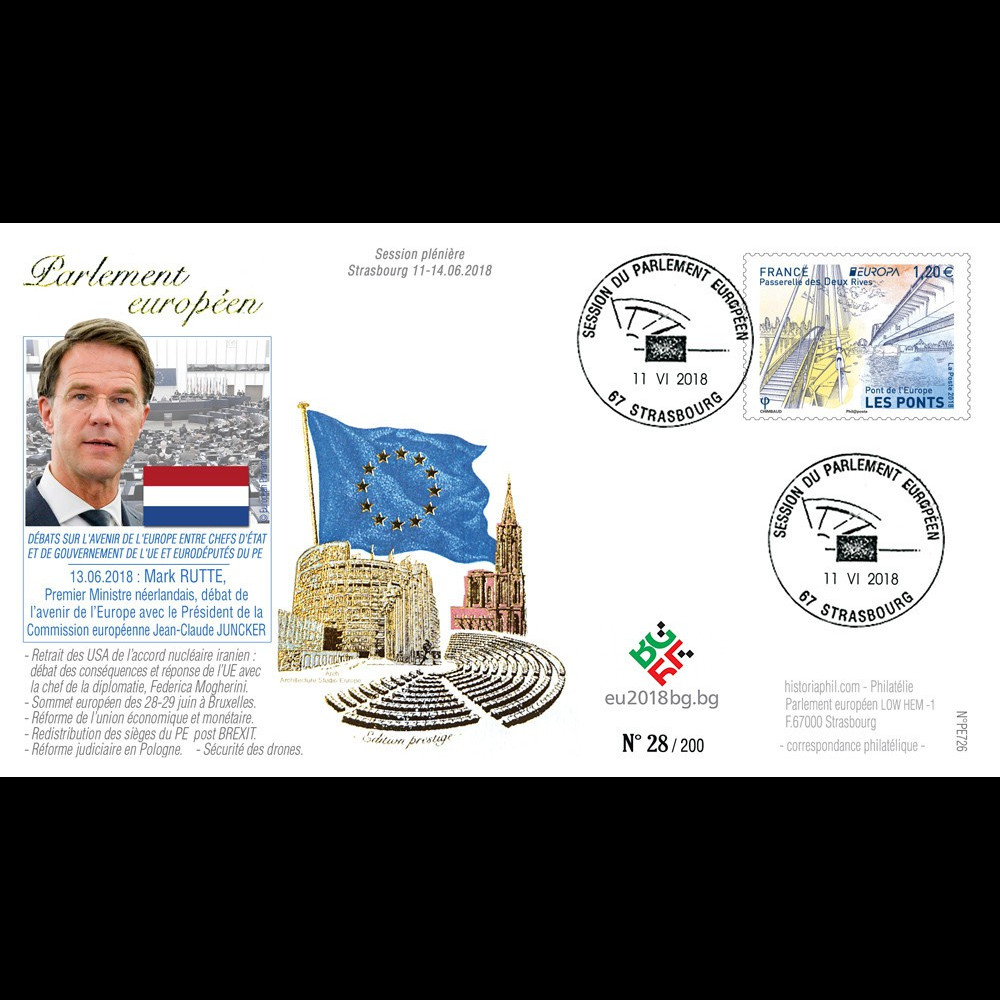  
PE726 : 2018 FDC EP "Future of EU with Prime Minister Mark RUTTE (Netherlands)"
PE726 : FDC European Parliament Plenary Session, Strasbourg (France) June 11-14, 2018


- Series of debates on the future of Europe between EU Heads of State and Government and MEPs :



13.06.2018 : Mark RUTTE, Dutch Prime Minister, discusses the future of Europe with the President of the European Commission Jean-Claude JUNCKER.
- Withdrawal of the US from the Iranian nuclear agreement : debate on the consequences and EU response with the head of diplomacy, Federica Mogherini.
- European summit of 28-29 June in Brussels.
- Reform of the Economic and Monetary Union.
- Redistribution of PE
seats

post-BREXIT.
- Judicial reform in Poland.
- Security of drones.
Franked France 1.20€ "EUROPA 2018 : THE BRIDGES /
Two Rives footbridge (Strasbourg Kehl)
"
Postmarked in Strasbourg "European Parliament" June 11, 2018

Limited edition 200 copies
RARE
Data sheet
dateemission

11/06/2018