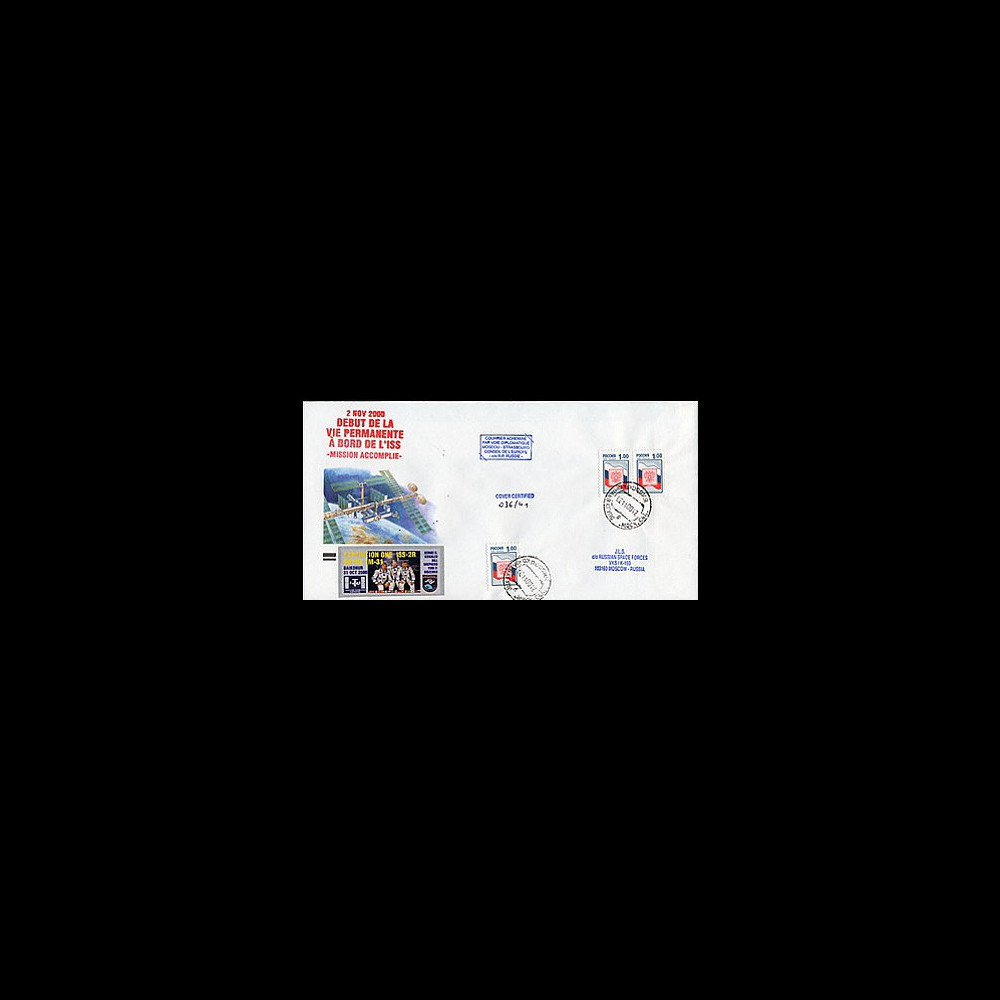  
TM-31 ISS : 2000 - 1st crew of occupation PERMANENT on board of the ISS
N°TM-31 ISS: Envelope «ISS» or «construction ISS» Center Korolev 2.11.00 «Beginning of the permanent life on board of the ISS».
Drawing N°1/40
100% secure payments
SOYOUZ TM-31 «Expedition One» ISS-2R - 1er équipage d'occupation

Le premier équipage d'occupation est lancé le 31 octobre 2000 de Baïkonour à bord de SOYOUZ TM-31 (Mission ISS-2R). La vie permanente à bord de l'ISS débute réellement le 2 novembre 2000.

Bill Shepherd (USA), Yuri Gidzenko et Sergei Krikalev (Russie) resteront à bord pendant quatre mois et seront récupérés par DISCOVERY en février 2001.
Data sheet
dateemission

02/11/2000