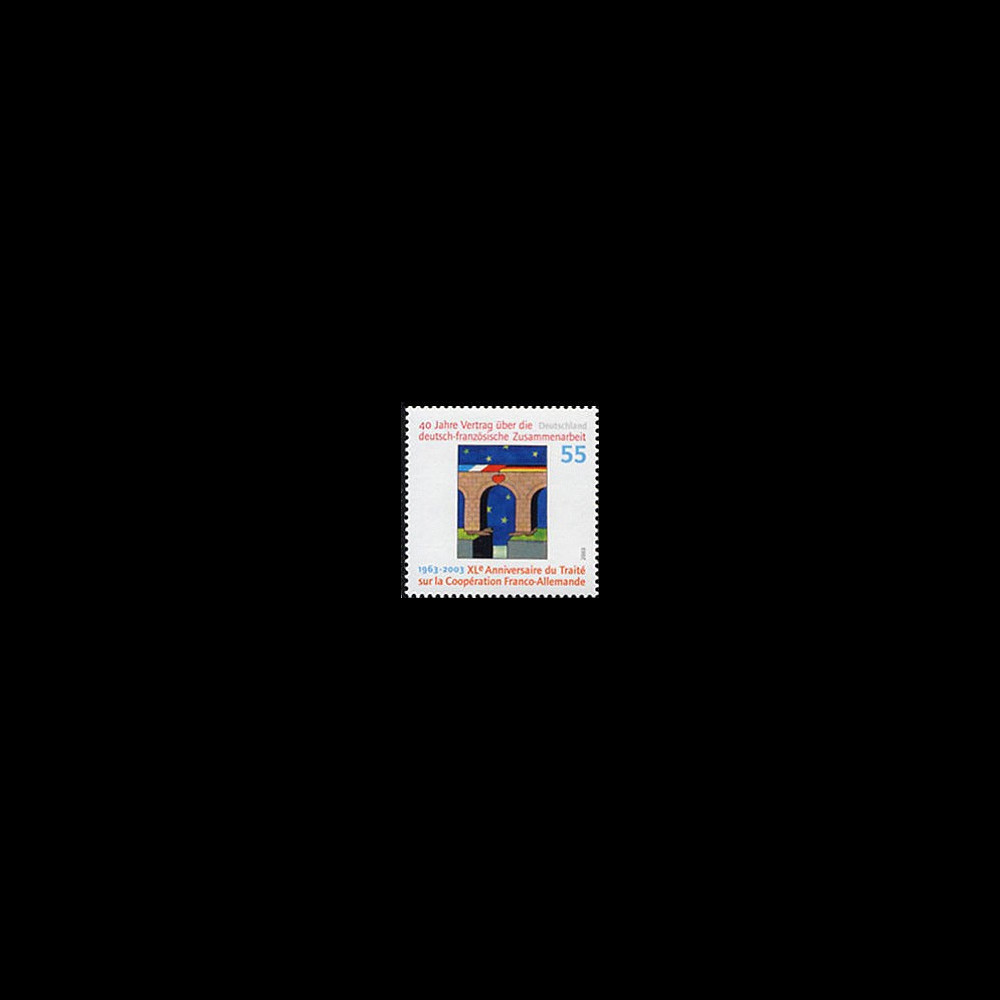  
PE460D : 1963-2003 German stamp - 40 years Treaty of the Elysée
N°PE460D: The German stamp in NEW, whose originality resides in the exchange of the scale-models to symbolize the Franco-German fraternity. German scale by the French artist (and international) Tomi Ungerer.
La France et l'Allemagne «la main dans la main»

Paris et Versailles, 22 janvier 2003 : La France et l'Allemagne ont célébré avec faste les 40 ans du Traité de l'Elysée avec la réunion du premier conseil des ministres franco-allemand à l'Elysée. L'émotion fut intense lors de la première réunion en congrès, au Château de Versailles, de l'Assemblée Nationale française et Bundestag allemand. Au delà de la volonté politique de coopération entre les deux pays, ce fut un formidable élan du coeur à travers cette rencontre fraternelle et historique des représentants des deux peuples.

Deux timbres-poste bilingues ont été émis simultanément le 16 janvier 2003 par l'Allemagne et la France. L'originalité de cette émission réside dans l'échange des maquettes, symbolisant la fraternité franco-allemande. Le timbre français est de l'artiste allemande Corina Rogger, alors que le timbre allemand est l'oeuvre de l'artiste français (et international) Tomi Ungerer.
Data sheet
dateemission

16/01/2003