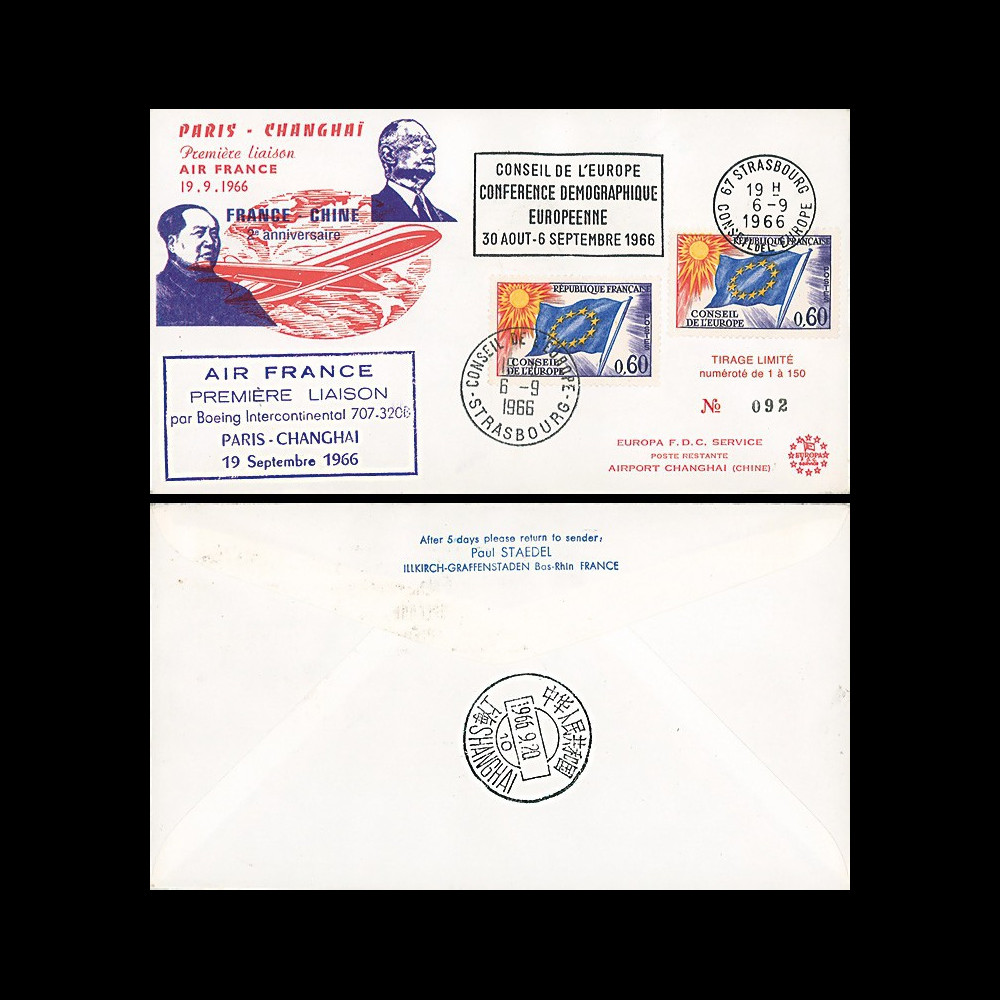  
AE19 : 1966 - FFC "de Gaulle et Mao - 1st flight Air France Paris-Shanghai" on Boeing 707
AE19 : FFC "General de Gaulle and Mao Tse Toung - 1st link Air France Paris - Shanghai, 19-20.9.1966" carried on the inaugural flight on Boeing 707.
Special document sent at the start of the Council of Europe.

Franked France 2 values 0,60f "Council of Europe / flags with yellow stars, 1965"
Postmarked flame in Strasbourg "European Population Conference" and hand cachet "Council of Europe" dated September 6, 1966.
TRANSIT VIA PARIS ORLY with purple authentification flight cachet "AIR FRANCE first link Paris - Changhai, September 19, 1966"
+ arrival cachet Shanghai dated September 20, 1966 on the back.

Limited edition 150 copies.
Document exceptional and rare

Note: Of the 150 copies sent, only half came to us in good condition. The rest, too damaged, was discarded. All letters have the marks of the postal routing back from China (edge worn, small folds), ensuring their authenticity.
Data sheet
dateemission

02/06/2014