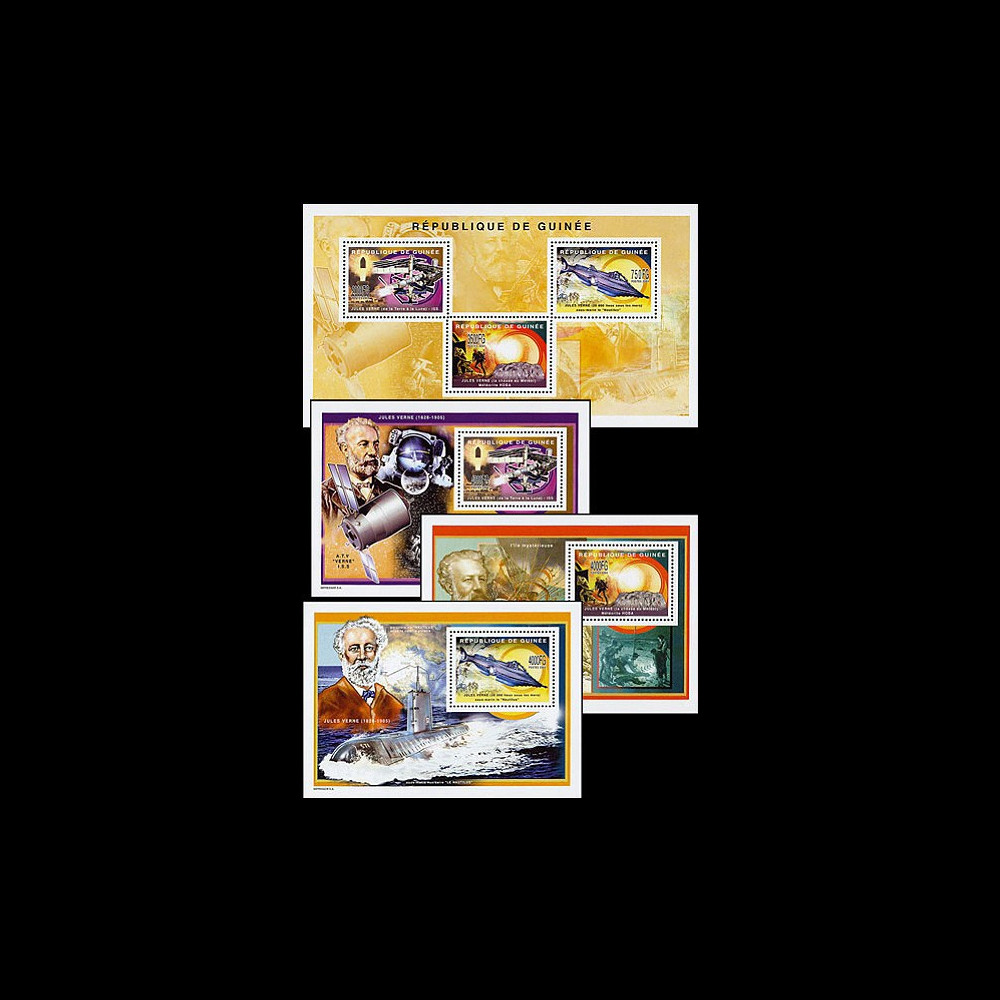  
JV-05GN : 2005 - 4 Blocks centenary of the death of Jules Verne 1828-1905
N°JV-05GN: Last specimens!
The 4 blocks «Centenary of the death of Jules Verne» from the Guinea Republic 2004
in NEW.
Centenaire de la mort de Jules Verne - Nantes 1828 - Amiens 1905 En 2005, Nantes et Amiens ont célébré Jules Verne à l'occasion du centenaire de la disparition de l'un des écrivains français les plus universellement connus. Visionnaire, génie de l'imaginaire et inventeur de la science-fiction, Jules Verne a su créer son propre monde. Pour marquer ce centenaire sur le plan philatélique, nous avons retenu deux émissions de timbres particulièrement remarquables pour leur composition graphique particulièrement détaillée. Il s'agit des quatre bloc-feuillets émis par la République de Guinée et des six timbres-poste de France que nous avons rassemblés sous la forme d'un jumelage philatélique «Guinée - France».
Data sheet
dateemission

10/11/2005