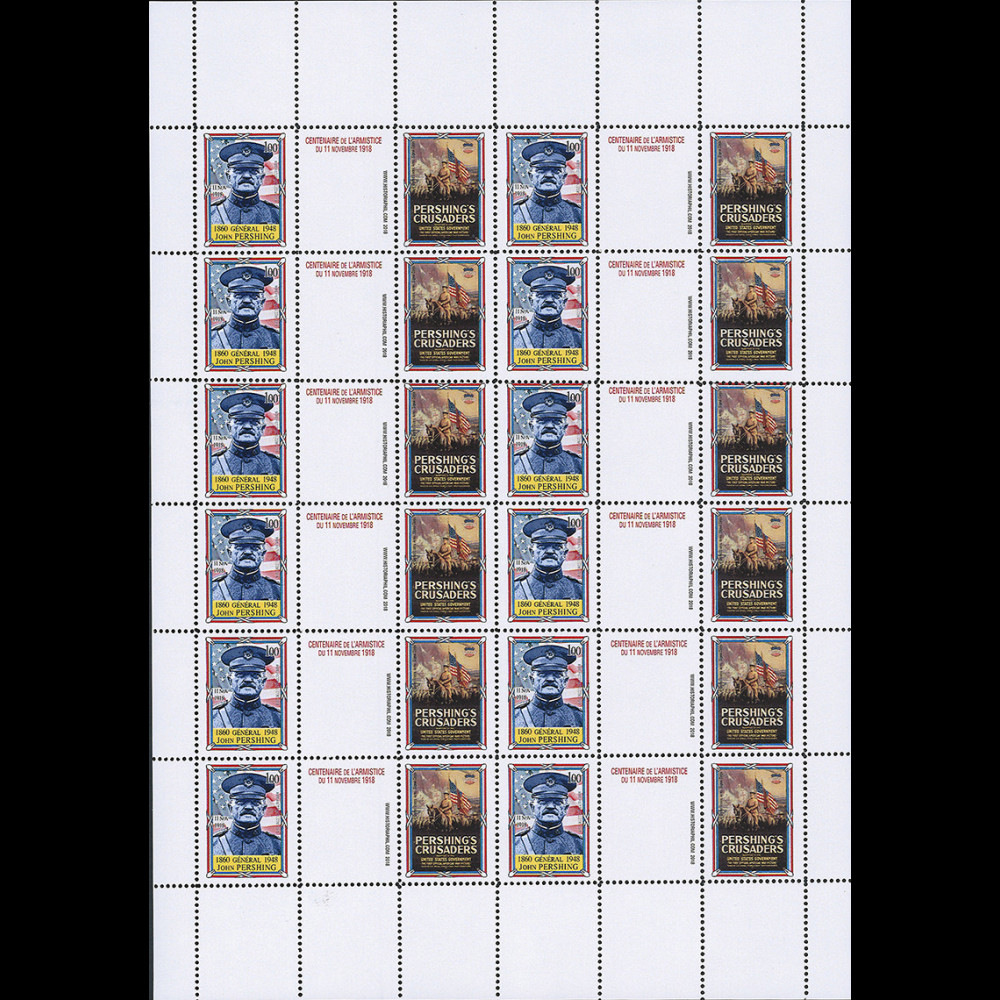  
CENT18-5PTF : 2018 France - full sheet cinderella stamp blocks "Centenary ARMISTICE 1918 - American Exp. Forces General Pershing"
CENT18-5PTF : 2018 France - Full sheet of 12 x cinderella stamp blocks of 3, perforated und gummed  "Centenary of Armistice 1918-2018 / General John Pershing, Commander of the American Expeditionary Forces Corps AEF"

MINT**
les derniers jours qui ont mis un terme à la première guerre mondiale
UNE OFFENSIVE FRANCO-AMÉRICAINE EN LORRAINE planifiée pour le 14 novembre 1918
avec le Corps Expéditionnaire Américain AEF du général John Pershing   

Les généraux Pétain et Pershing avaient préparé une grande offensive en Lorraine, Pershing voulant investir Metz. Prévue le 14 novembre 1918, elle devait mener les troupes franco-américaines jusqu'en Allemagne.

Mais elle est abandonnée, car le général Foch et Georges Clemenceau, président du Conseil, acceptent la demande allemande et signent
l'armistice le 11 novembre 1918.

Les généraux Pétain et Pershing souhaitaient que la signature de l'armistice n'intervienne pas avant que l'ennemi ne soit rejeté au-delà du Rhin.
Data sheet
dateemission

11/11/2018