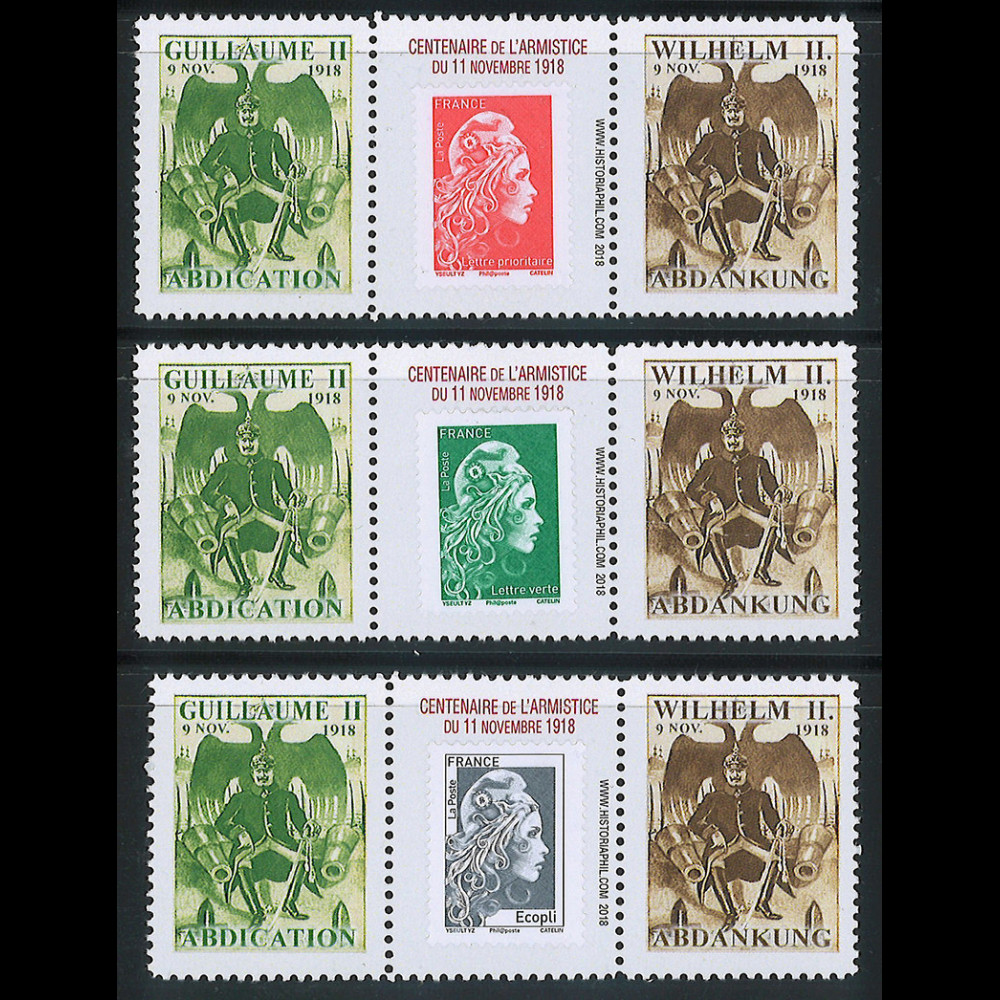  
CENT18-10PT1-3 : 2018 France - Marianne on 3 cinderella stamp blocks "Centenary ARMISTICE 1918 - Abdication German Emperor William II"
CENT18-10PT1-3 : 2018 France - set of "Marianne" on cinderella stamp blocks of 3, perforated und gummed  "Centenary of Armistice 1918-2018 / Abdication of the German Emperor William II, nov. 9, 1918"

Postage France "Marianne l'Engagée 2018" (prio, lettre verte, eco 20g)
MINT**
the last days that ended the first world war
November 9, 1918: ABDICATION OF KAISER WILLIAM II
and proclamation of the Weimar Republic

The mutinies of the German navy of autumn 1918 and the establishment of workers councils in all the great cities of the empire forced the Kaiser to give up not only the German throne but also the Prussian throne. the Kaiser William II had no choice but to resign himself to officially surrender on November 9, 1918, and the Weimar Republic was proclaimed the same day.

At the end of the war, he was designated by the Allied Powers as the main cause of the conflict and Article 227 of the Treaty of Versailles of 1919 personally accused him of "supreme offense against international morality and sacred authority treaties".
Data sheet
dateemission

11/11/2018